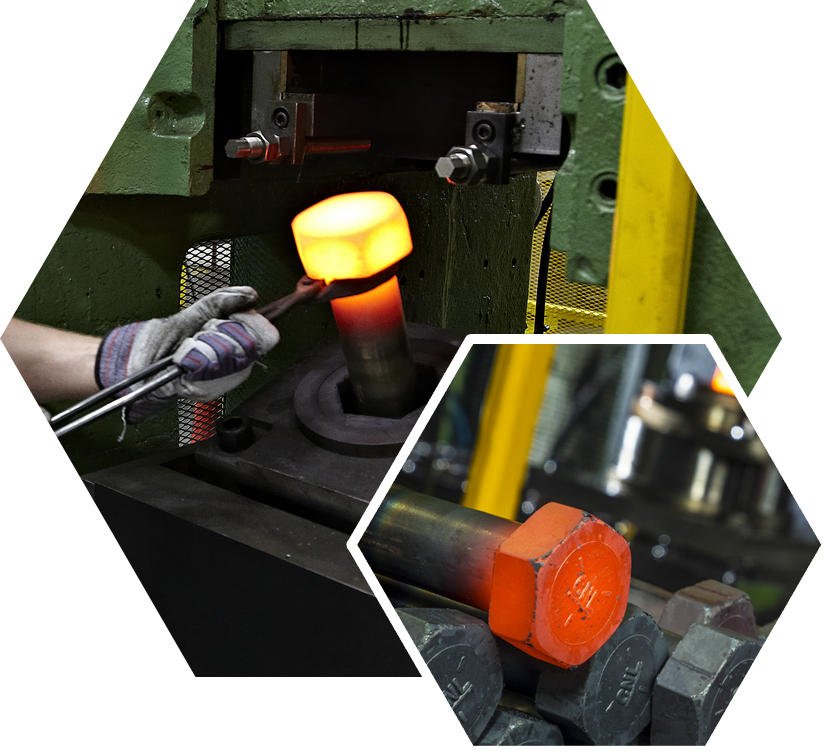 World-Class Manufacturing
Cardinal Fastener is focused on being the best hot forge bolt manufacturer in the world. A title that can only be granted by our customers. You demand the highest quality product, manufactured and shipped on time at the lowest possible total cost. And we deliver.
We continuously innovate to meet and exceed customer expectations. For instance, in 2001 a team of our engineers and operators perfected a proprietary manufacturing process to hot forge cap screws to required dimensional tolerances without any secondary manufacturing processes. This new method not only improved quality but also reduced cost.
Next, Cardinal designed a manufacturing process that eliminates the possibility of steel inclusions in the roll threading operation, thus ensuring that our safety-critical fasteners are truly the safest in the industry.
Industries We Serve
When construction projects are looking for fasteners to
meet critical requirements and detailed specifications, you'll find Cardinal's
up to the challenge.
When getting a machine or project up and running is critical, you will find Cardinal ready to deliver product when you need it.
​When Quality is Critical – Cardinal manufactures to industry standards and customer blueprints.
Our ISO 9001: 2015 certification ensures that our parts will perform.
When Delivery is Critical – Cardinal is able to manufacture and ship the same day the order is placed.
When Cost is Critical – Cardinal's lean manufacturing approach offers the lowest total cost of ownership.